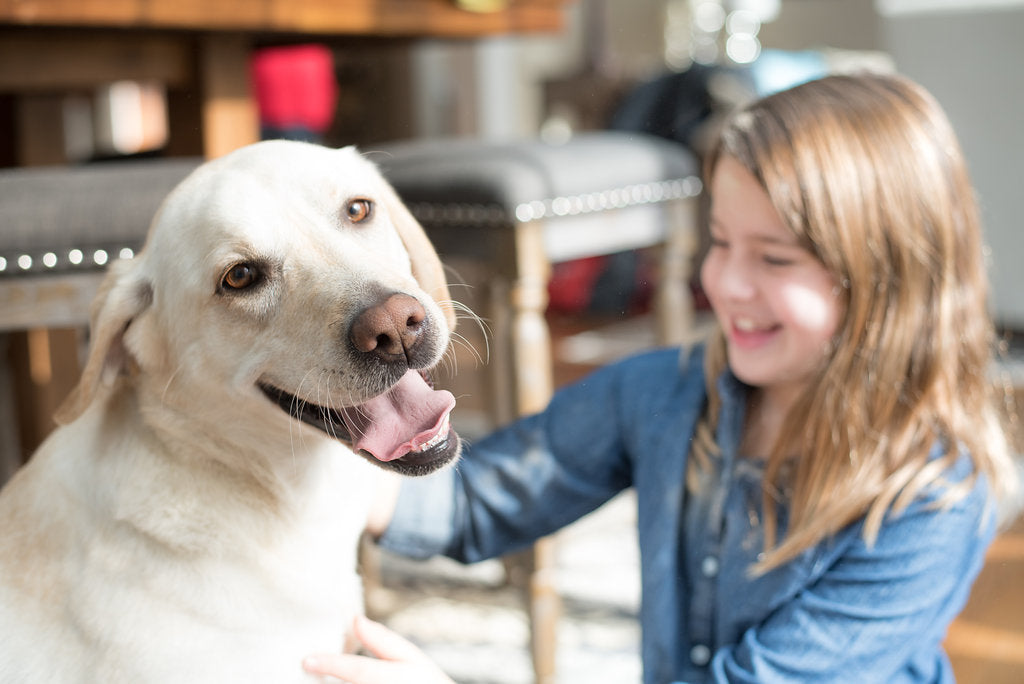 ON DECEMBER 17, 2020
Consumer trust and the pet food industry: bridging the gap
When adversity strikes, it's time to come together and remember our shared vision: happy, healthy lives for pets and their families.
Sponsored content by Emmert
There's no question that events like the 2007 melamine recall and current concerns about DCM have shaken up the pet food industry. They lead to consumer panic, and their economic impact trickles back all the way to the families of farmers and ranchers who grow our ingredients. While this kind of turmoil is never desirable, it provides us with a unique opportunity to take stock of our industry, our businesses, and how to move forward in unity and strength.
At Emmert, we believe in a pet food market where there is room for everyone—big players and small ones, value brands and boutique blends. We work with many brands and formulation types, but the underlying motivation of all our partners is the same: caring for pets and their people.
It's easy to lose sight of this motivation amid the day-to-day demands of business. Concerns about the bottom line or competitors can cloud our vision. But when an industry-wide crisis occurs, we need to bring our focus back to that central commonality. We need to resist the temptation to point fingers and assign blame. Consumers are in a state of hypervigilance where they don't know what to do for their pet or who to trust about pet nutrition—when we fight among ourselves, it only heightens their confusion.
Being a member of the sixth generation of the Emmert family business has taught me two secrets to facing any problem: working together and taking the long view. As an industry, let's focus on these basics. We all want businesses that succeed, but they can only succeed in partnership with others. We want to do better, day by day, creating a world in which all pets get the nutrition they need to live happy lives and bring joy to their human families.
Growing Through Adversity
So how do we achieve this shared vision? We start by learning from crises and identifying ways to improve. The melamine recall raised our game. It helped usher in new standards for both human and pet food that put everyone in the industry on equal footing. These standards protect the health of pets and helped restore consumer trust.
The melamine recall also led to better communication with our industry partners. Manufacturers can now track ingredients throughout the supply chain, from farm to retail shelves. Suppliers and manufacturers work more closely than ever to ensure the integrity of the supply chain.
Building Trust
But a large communication gap remains—a gap between consumers and the pet food industry. 
Consumers continue to view pet food as a mystery. They have no idea that our formulas are developed by dedicated professionals with the highest levels of nutritional training, or that pet food is more nutritionally complete than most human food. Often pet food purchasing decisions are emotionally driven. When misinformation spreads, consumers don't know what to believe. We know that we are doing everything in our power to protect the health of pets, but consumers have no reason to know this unless we tell them.
As an industry, it's time to use our platforms to give consumers the openness they demand and deserve.  By inviting consumers in, teaching them how careful ingredient sourcing, formulation, and manufacturing plays a critical role in forming balanced diets, we build trust. Consumers expect companies to share who they are, what they care about, and why they're in business. It's up to us to let them know about the incredible level of care and planning that goes into our recipes—care based on a shared love of pets.
We can also build trust in each other. Spend a couple days each year working with industry peers through professional groups like the Pet Food Industry (PFI), American Feed Industry Association (AFIA), and Association of American Feed Control Officials (AAFCO). When we help the industry, we help ourselves, too.
As the old saying goes, a rising tide lifts all boats. Working with others for the betterment of the pet food industry broadens our collective perspective, and that can help your business sail smoothly through the choppy waters of a volatile market.
Moving Forward
We all share a common goal: a happy, healthy lifestyle for all pets. Keeping an eye on our common values and developing solutions together will fortify and energize the pet industry and our individual businesses far into the future.
Jan 25, 2021

Category:

Blog
Comments: 0